Why Little Maltby Farm?
Since being approved by the DfE back in October 2011, a number of sites have been looked at within Ingleby Barwick to find the best location for the new school. Everyone would prefer the school to be centrally located within the town, but this has not been achievable since there simply is no suitable plot of land available. A number of sites within Ingleby Barwick were considered by the Education Funding Agency, and all but Little Maltby Farm were discounted on technical grounds, e.g., size, accessibility, etc. This is therefore the only option for a school within Ingleby Barwick that will allow children to walk or cycle to school, and will be valuable, and much needed, facilities for the whole community.
Why additional housing?
Find out more...
Powered by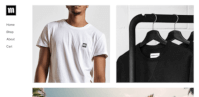 Create your own unique website with customizable templates.