A name for the Free School:
Ingleby Manor School and Sixth Form
First of all we'd like to say a big thank you to all of the parents, residents and families who have contacted us to give their opinion on a name for the Free School. It was great to hear from so many of you, and we really do value your opinions.

As this is a Free School that has its roots firmly in the community, we have decided to select the name that most of you prefer, which is Ingleby Manor School and Sixth Form. Below are just a few of the comments that we've received to support this name.

"A name the pupils can be proud of"

"It's a timeless name, that will still sound like a modern education establishment in 50 years."

"My family believe this name would give students pride in their school and the students approach towards their learning. It is also a name that says directly just what the school will be offering."










Powered by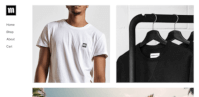 Create your own unique website with customizable templates.