We're recruiting our head teacher!
May 2013
We are delighted to announce that we have started the recruitment process for the Head Teacher of Ingleby Manor School and Sixth Form.
Ingleby Manor School and Sixth Form will be part of Schools Partnership Trust Academies (SPTA), which is a group of more than 40 academies across the north of England. This means that the Head Teacher, and all other staff, will be employed by one of the most successful academy groups in this part of the country. The post has been advertised nationally, and the successful candidate could be in position as early as September 2013.
This is an exciting step forward for the school, and demonstrates the commitment of both the Department for Education, SPTA and the school Trust in delivering a new and outstanding school for Ingleby Barwick. The new Head Teacher will be pivotal in delivering the vision for the new school that Ingleby Barwick so badly needs.
http://www.tes.co.uk/headteacher-leadership-jobs/north-east-england-10563/stockton-on-tees-10690/
Opening postponed to September 2014
May 2013
Last week we formally confirmed that we will be deferring the opening of the new Free School in Ingleby Barwick until September 2014.
When Stockton Borough Council refused the permanent site planning application in February this year, we knew that it was going to be very challenging to continue with our plan to open this September.
Due to this uncertainty, in March we wrote to the many parents who had expressed an interest in applying for a place at the school for this September, advising them to accept the places that they had been allocated at the existing schools. We wrote to them again last week, advising them that opening has now been formally deferred to 2014. We understand that a number of parents are disappointed by this decision, but feel that it is the right decision at this time.
Sir Paul Edwards, CEO of the School Partnership Trust (SPTA) said "We are delighted to welcome Ingleby Manor Foundation Trust into the SPTA. Our commitment to Ingleby Manor is to ensure an excellent education provision, where every child will succeed, within a new school serving the Ingleby Barwick community.
We are aware that there have been some delays around the location of the new school but we are very hopeful that all the issues will be soon resolved. We are excited to be involved with IMFT and in the development of the new Free School."
Read our latest newsletter
Attached is a copy of the latest newsletter from IMFT for parents and residents of Ingleby Barwick.... you can read it by
clicking here
.
Want to do more to support the school planning appeal, and ensure that the planning inspector knows how important the school is for you? You can e-mail your views and comments to the case officer leanne.palmer@pins.gsi.gov.uk quoting reference APP/H0378/A/13/2192538/NWF before 29th March. They MUST arrive before this date though to be included, so please do ensure that you let your views been known.
Planning appeal "recovered" by Secretary of State
18th Feb 2013

IMFT have heard today that the planning permission appeal for the permanent school site has been "recovered" by the Secretary of State for Communities and Local Government. This means that rather than the appeal being decided by a planning inspector, it will be determined by the Secretary of State instead.

The reason for the direction is that the appeal involves proposals for a development of more than 150 units, which would significantly impact on the Government's objective to secure a better balance between housing demand and supply. and create high quality, sustainable, mixed and inclusive communities.

This Recovery, and the fact that the decision will be made my the Secretary of State, suggests that there are genuine and serious concerns with regard to Stockton Borough Council's decision to reject the application.

Stephen Fryer, IMFT Chairman, said "Many people have been in touch with us to express their dismay and exasperation with Stockton Borough Council's decision to refuse the planning application. We are pleased to hear that the Government have decided on this course of action, and clearly hope that the decision to reject the planning application will be overturned. There is no doubt that there is huge demand for another secondary school in Ingleby Barwick, and the site at Little Maltby Farm is the only one that will deliver a new secondary school for the young people of Ingleby Barwick within Ingleby Barwick."
Planning appeal lodged for permanent school site
7th Feb 2013

After the set back earlier this week with the planning refusal, we are delighted to confirm that the appeal for our planning application for the school has already been lodged by the land owners.

We don't yet know how long this process will take (it could be up to 6 months) but we are doing all that we can to support this appeal process. We have no intention of giving up the fight - this is the ONLY option that we have for a new secondary school in Ingleby Barwick for the children of Ingleby Barwick.

You can help by signing up to pledge your support - it won't be onerous, but it will make all the difference to us if we can count on hundreds of people to talk to their friends and neighbours!
Stockton Borough Council refuse school planning application
5th Feb 2013

The new secondary school in Ingleby Barwick suffered a set back today when Stockton Borough Council voted to reject the planning application for the new 750 place secondary school and sixth form and 350 houses.

As a group we and many parents are bitterly disappointed. This brings into question whether or not we will be able to open in temporary accommodation this September. We can however assure parents that we're not giving up, and we will be meeting with the Department for Education later this week to determine how we move forward from here.

The applicant, acting on behalf of the landowner, will be lodging an appeal within the next few days. If the appeal is successful, Stockton Borough Council will be liable for all costs associated with the appeal.

The refusal is based on building on Green Wedge land. However, a Legal Opinion from an emminent QC in London, reputed to be one of the top barristers in the country on planning matters, has advised that the councils application of the Green Wedge policy is incorrect and could be overturned on appeal.

We'd ask that all parents who want another secondary school for future generations of our young people contact us via the website and provide us with their details to show the continued support for the school... you can do this by clicking here.
School group meet Michael Gove
Parents from the school group were delighted to have the opportunity to meet the Secretary of State for Education yesterday (1st February 2013). This was a welcome boost for the group who were delighted by his continued commitment and strong backing for the school.

Michael Gove called on Stockton Council to put aside party politics when they come to vote on the proposal next week, and support the planning application for the school.

It was very much a two way conversation between members of IMFT and the Secretary of State. The group provided feedback on their experiences of the Free School process to
date and how this might be improved for future Free School groups. In addition to discussions on options to progress the school if planning permission is not granted next week, they also discussed the impact this might have on opening dates and they also reiterated the substantial support from local parents for the school.

This is the second time that this group have had the opportunity to meet the Secretary of State for Education. The first meeting was two years ago, when the group first heard that they were being recommended for the business case part of the Free School process.

It's a measure of how complex and challenging the situation in Ingleby Barwick is that, two years on, the group are still waiting to see if they have a permanent site for the new school.


Council recommend planning application for refusal
January 2013

Back in October 2011, we heard from ministers that they had successfully passed the rigorous application and interview phase of the Free School process and been put through to the pre-opening phase.

Since then members of the group have been working closely with their Education Partner, School Partnership Trust Academies, the Department for Education and the Education Funding Agency (EFA) to develop the school.

One of the key milestones for the school securing the site for the school, and a planning application was submitted in October this year by Satnam who own the land where the school would be built.


The planning application is for the school, playing fields and a housing development of some 350 new homes. The inclusion of the housing development making a significant financial contribution towards making the school affordable on this site, and part of a "package" being offered by the landowner. The group have heard today that planners at Stockton Borough Council have recommended that the application be refused.

Stephen Fryer, chairman of Ingleby Manor Foundation Trust, said "We are extremely disappointed by this news. The need for another secondary school in Ingleby Barwick has been recognised by the Department for Education and National Government; Stockton Borough Council also stated that additional secondary places are needed locally within the town. Parents have demonstrated that they want this school, with more than 2,000
children's details registered with the Trust to apply for places in the future."

The planning decision will be made by Stockton Borough Council planning committee next Tuesday, 5th February, and we hope that the planning committee will approve the planning proposal, despite this recommendation."

The campaign for the Free School started not long after the Coalition Government came into power, and is managed and led by a group of parents and residents. The case for the Free school is compelling:

Parents in Ingleby Barwick want what many parents who live within a town take for granted - the opportunity for their children to walk to cycle to a local school.

Of the 1600+ secondary aged school children living on Ingleby Barwick more than 1000 have to attend schools outside of the town.

Approximately 60% of these children are transported using 15 buses each day, and the remainder are driven to schools three to five miles away.

There are significant health and environmental benefits for our young people and the wider community by reducing traffic and having children get much needed exercise on the way to
and from school.

Safety is a key concern for people. In April 2012, two of the school buses taking Ingleby Barwick children to a local school collided with each other on Leven Bank, a notoriously narrow and steep road.

Children reliant on the bus service are unable to take part in extra curricular activities due to the lack of transport home again.

Stephen went on the say "There is not another site within Ingleby Barwick that is available or suitable for the school, and this is the only site where the new school can built in the town.

We know that it's very difficult for parents to attend meetings during the day as so many
work, but we would ask that as many parents as possible attend the planning meeting next Tuesday to show their support for the school. If people are not able to attend the meeting, they can still show their support by writing to the Chair and members of the planning committee".
Press Release 22 October 2012
PROPOSALS to bring a new, second, secondary school to Ingleby Barwick have been submitted today (22 October 2012).
A site at Low Lane has been identified as the preferred site for the proposed new
school. An outline planning application seeking approval for the new school, a residential development of 350 family homes, and associated roads and landscaping, has been lodged with Stockton Borough Council's planning department.
The new school will be called Ingleby Manor Free School and Sixth Form.
A public consultation about the proposals in July prompted a range of views about the scheme, all of which have been taken on board by the project team, resulting in a number of changes to the original layout. The submitted proposals now show the school to the left
of the site, with a spine road separating it from the proposed residential units which
are now all located on the right and to the north of the site. The proposals initially included plans for 250 family homes, a figure which has increased to make the best use of the land available and to help address the shortfall in housing in Stockton-on-Tees.
Colin Griffiths from Satnam, which represents the owners, said: "Our discussions with residents, school supporters and other stakeholders in July proved to be very useful and
identified a number of opportunities for us to improve the proposals to mitigate the impact this project would have while achieving the desired outcome of a new secondary school for Ingleby Barwick.
"We've spent a lot of time since the public consultation working on the layout and composition of the site, and having detailed discussions with planning and highways officers, and with our partners and are delighted that we've been able to address the concerns about the location of the playing fields and access via paths and roads.
"We understand people will naturally be concerned when development proposals are brought forward but we are confident we have addressed the issues raised. We are grateful for the
involvement Ingleby Barwick has had with this proposal and we look forward to the outcome of our planning application."
The plans will be made available as public documents at Stockton-on-Tees Council's planning department, and can be viewed online at
www.resultscommunications.co.uk
where they can be downloaded and printed or saved.
In a letter to the planning department, which has been included in the supporting documents lodged with the planning application, Stephen Fryer, Chairman of Ingleby Manor Foundation Trust (IMFT, formerly BO2SS), expressed support for the proposals, saying: "The Free School will dramatically reduce the number of students bussed and driven by parents to these neighbouring schools on a daily basis, as the school will offer a total of 600 11-16 school places and a 150 place sixth form.
"This will give the students the option to walk to school, make a significant contribution to the environment and save the local authority up to £267,000 per year in transport costs (basis FOI data 2010/11 transport arrangements per pupil transport costs). The school will also provide much needed places as the planned developments in Yarm and Eaglescliffe result
in additional students attending existing local schools.
"The Education Funding Agency (EFA) have assessed sites in and around Ingleby Barwick for the Free School building, and determined that the site at Little Maltby Farm is the
most appropriate location for this. The EFA have negotiated with the landowner on behalf of IMFT and the Department for Education, and the small enabling housing development proposed alongside the school will make a significant contribution towards the costs associated with the Free School buildings. We therefore support this planning application, and hope to see planning granted as soon as possible."
Admissions 2013
September 2012
We are delighted to be able to share information with you on our plans for admissions to the school in September 2013. Details can be found by
clicking here
.
News on the BO2SS Free School Site
July 2012
As you'll all be aware things have been very quiet in recent months, but rest assured a huge amount of work is going on in the background! As part of this, there will be a consultation event regarding the proposed school site as outlined below. Members of BO2SS will be at this event, so do come along - we'll do our best to answer any of your questions on the school. There will also be a Project Team and representatives from the Education Funding Agency (part of the Department for Education) who will be able to answer questions
about the proposed site for the school.
"PROPOSALS to bring a new, second, secondary school to Ingleby Barwick are to go on display next week. A site at Low Lane has been identified as the preferred site for the proposed new school. An outline planning application seeking approval for the new school, a residential development of 250 family homes, and associated roads and landscaping, is to be
lodged with Stockton Borough Council's planning department in the Autumn.
Members of the public and interested parties will be able to view the proposals during the drop-in public exhibition consultation on Monday 9 July 2012 between 3.30pm - 7.30pm at the School Hall, Ingleby Mill Primary School.
Parking is only available within the car park off Windmill Way (located before the school's Drop and Go zone). THERE WILL BE NO VEHICULAR ACCESS TO THE SCHOOL GROUNDS. ENTRANCE TO THE PUBLIC CONSULTATION WILL BE VIA THE PEDESTRIAN ENTRANCE ONLY.
Colin Griffiths, from Satnam representing the owners, said: "We are aware of the need for a second secondary school for Ingleby Barwick, and have been working for many months to develop the proposals and establish the case for a new school at government level.
"The Low Lane site is the preferred site for the permanent Free School and it is expected that
the school will open on this site in September 2014, subject to Ministerial approval. The outline proposals for the development will be on display next week and we would encourage interested parties to attend and give us their feedback."
Members of the Project Team will be at the Public Consultation to discuss the proposals and answer any questions people may have.
Anyone unable to attend the Public Consultation and wishing to view the proposals can do so by visiting
www.resultscommunications.co.uk
and selecting the Consultations tab at the top of the site. Feedback forms will also be available at the same link and any comments should be returned no later than Monday 16 July 2012 to the address shown, or via email to
inglebybarwick@resultscommunications.co.uk
.
If you have any problems accessing the website or viewing the proposals please email
consultations@resultscommunications.co.uk
, detailing the nature of your problem, and supplying name, address and contact telephone number(s)."
BO2SS attend Free School Forum

January 2012
This weekend, two of the parents from BO2SS attended the Free School Forum in London. This was a one day seminar for Free Schools who have progressed through to the pre-opening phase.

It was an excellent opportunity to meet with a wider range of DfE experts, and to receive some first hand training and information on important areas such as managing Freedom of Information requests and what to expect with the school's Pre-opening Inspection. In addition to this, delegates had the opportunity to take part in a Question and Answer session with the Secretary of State for Education, and Lord Hill.

Perhaps the most interesting and useful aspect of the day was the opportunity to meet and talk to other Free School proposer groups, and to learn from their experiences to date (both good and bad). We've made some excellent contacts, and hope to keep in touch moving forward.


Through to the pre-opening stage!
October 2011
All of the parents and residents in BO2SS were delighted to discover on Monday that we are one of just 55 Free School applications to be put forward to the pre-opening phase of the Free School application process!! This means that we are now another step closer to realising our dream of another secondary school for our community... and that its been worth all of the hard work, long evenings and weekends in preparing our application.
We'd like to say a huge big THANK YOU to Gail Khan, our project manager, and TONY RAWDIN, our educational advisor, for their input and dedication. Without them we wouldn't be where we are today. And we'd like to say a big THANK YOU to the parents and students who registered their interest in the school... all 2500+ of you.... without this demonstration of just how important the school is to our community we wouldn't have been successful.
Many people will be interested to know "what next"? Well, we've got straight down to business with the group meeting within 48 hours of the announcement.
There are of course many things that we have to go through now, including a period of formal consultation and confirmation of an actual site for the school. We'll be supported in these activities by DfE, PFS and of course SPT.
As we progress we'll make sure that we keep the website up to date, so do watch this space or follow us on twitter @inglebybo2ss or join our facebook group inglebybo2ss.
An interview with the Department for Education
The BO2SS group are delighted to announce that following our resubmitted Free School application, we have been short listed to attend the interview stage of the Free School process.

To date we have done a significant amount of work on our application, and we are clearly delighted to have reached this stage of the process. It's another step closer to our goal of bringing a Free School to Ingleby Barwick. We believe that we have an extremely strong case for a Free School, with exceptional evidence of demand from our community and an Outstanding Educational provider to run the school if we are successful.

The BO2SS interview team will consist of Frances Lynch and Louise Stephens together with three experts from the group's Educational partner, School Partnership Trust. The combined team have extensive knowledge of education, finance, HR, staffing, project management, community and business engagement, and consultation and marketing.

The interview panel will consist of senior Department for Education officials, together with advisors from the fields of finance, education and business. Whilst our selection for interview demonstrates that we are one of the strongest Free School applications, this is still a competitive process. We will therefore be working hard over the coming days to prepare for our interview; we wish to ensure that we are able to demonstrate the depth of knowledge, skill and professionalism within BO2SS that will result in a highly successful Free School. Our interview will take place on Thursday 4th August, but we will not hear the outcome of our application until late September.


New bid submitted!
As previously mentioned, we were asked to revise our bid for the Free School and resubmit it through the new Free School application process. We are extremely pleased to say that the bid has now been successfully submitted, and now all we can do is wait and see how we do. Our bid is approximately 250 pages long (including all necessary Appendices)!!

The process from here is fairly straight forward. If our bid is strong enough we will be called for interview with the Department for Education in London in early August. Depending on how we do in this (the new process is competitive) we will then find out in September if we are through... which will then mean a period of statutory consultation prior to the signing of a Funding Agreement, and all the work required to build and set up the school! As and when we get through to this stage, we're really keen for more people to get involved, so do get in touch and let us know if you're interest.

Do keep checking the website for updates, or join our Facebook group (ingleby bo2ss) for latest news and updates.

best wishes
The BO2SS team


Attend the next BO2SS public meeting
We are holding the next public meeting about the school as follows:

DATE: 7th JUNE 2011
TIME: 7 PM
VENUE: ST FRANCIS OF ASSISI CHURCH

You'll be able to ask questions about the revised specialism proposed for the school, discuss admissions policy and our preferred site for the school.

In addition to members of BO2SS, you will have the opportunity to meet SIR PAUL EDWARDS, CEO of School Partnership Trust, the educational partners for our school. We do hope that as many people as possible will attend the meeting.


BO2SS needs your help!!
The BO2SS Free School application is now being put forward under the new Free School Application process - and unlike the old process, this is now competitive.
We want to ensure that we have the best chance possible of securing the new school.
Whilst in our initial business case we had expressions of interest that filled the school,
we need to demonstrate that the school will be significantly oversubscribed.
We are therefore asking you and all of the parents and residents in Ingleby Barwick and the wider Stockton area to do their bit and register their interest in supporting the school.
You can do this on-line via our website at
www.inglebybo2ss.co.uk
. Download and print off the form, and ask your neighbours and friends to fill them in (then contact us and we'll collected completed forms from you). Tweet about it and add the link to your Facebook page!! Don't assume that everyone knows about the school - chances are that they don't.
This is the one area where parents and residents of Ingleby Barwick can do something practical to support our revised business case – and we really need every parent who supports the school to do this. While we want to show demand for the future of the school, we also need to show that the opening years will be oversubscribed.
If we don't demonstrate the overwhelming demand for this school, we may not get it. BO2SS members have already given up a significant amount of their time, so please do your bit.
More time to develop our application
Following on from our business case application, developed and delivered in less than 4 weeks to meet an April 15 deadline, DfE have now given BO2SS and seven other Business Case applications an additional few weeks to resubmit their applications However, this means that we are now submitting through the new Free Schools Process.

Everyone from the Department for Education to Stockton Borough Council and local people recognise that there is a pressing need to provide additional Secondary School places for the young people of Ingleby Barwick within their own community. We know that we have a strong case, especially when you consider that our business case was prepared in less than four weeks, which was always going to be extremely challenging. The work that we have already done is largely compatible with the new process, and we now have five weeks to make it even better.

The key differences between the old and the new Free School submission system is that applicants must submit their proposals within a given time frame, and these proposals will then be analysed in a competitive environment, including a round of interviews at the Department for Education. Submissions must be made between now and June this year. Only the best of the submissions will succeed.


Public consultation events planned

BO2SS will be holding two public consultation events in the next few weeks. Please do come along to hear more about the planned school - from vision and ethos to specialism and admissions policy. We'll also tell you everything that we can about the site (provided that it doesn't jeopardize commercial negotiations). You'll also get to meet our education partners and have the opportunity to ask questions. These won't be the only consultation events that we hold, but we'd encourage people to come along and find out what's happening now, before our business case is submitted.

Saturday 9th April, 11 am at St Francis of Assissi Church

Tuesday 12th April, 7 pm at All Saints School


---
New deadlines for submitting the BO2SS Free School Business Case!!

Last week the Department for Education (DfE) advised BO2SS that there is now a new process in place for Free School Applications. However, as BO2SS had already been moved through to the Business Case stage of the application process we could proceed with our application in the old process, but we now have to submit our full Business Case application no later than 15 April. This is much sooner than the June deadline that we were originally working towards and needless to say it presents us with a few challenges.
We'd like to assure parents and residents that we will do all that we can in terms of consultation and providing relevant information prior to submitting our Business Case to DfE
. However, we will continue to consult with people after we have submitted our business case and of course if this is successful we will also be carrying out the Statutory Consultation required by the Secretary of State for Education later in the year.
Check back on this site in the coming days for the latest updates on consultation dates prior to our submission!!
Sign up to take part in our focus group!
As a parent and community group, BO2SS want to make sure that the proposals put forward in the Business Case part of our Free School application represent the views of the Ingleby Barwick Community. In order to ensure that this is the case, BO2SS are a Focus Grous on Saturday 2nd April. The output of the Fous Group will be used to inform elements of the Business Case before it then goes to wider consultation across local stakeholders.
The Focus Group session will last for a maximum of 2 hours, and BO2SS would like to work with a group of 10 - 15 people. Our education partner, School Partnership Trust, will also attend this group so it will be one of the first opportunities for people to meet and talk to the educational professionals who are helping us to shape our new school.
Focus Group 1: School Vision, Ethos, Specialism and Admissions policy, Saturday 2nd April 2011, 10 am - 12 pm.
Please
contact us
via the website and let us know which session you would be interested in attending.
Meet some of the mums behind the scenes

On Saturday 5th March, the Evening Gazette published an interview with two of the mums from BO2SS. Louise and Fran talked about why they are involved in getting a Free School for Ingleby Barwick, despite the fact that it will be too late for either of their sons to attend.
"This isn't about us and our children, its about future generations of children who will be born and brought up in Ingleby Barwick. We want them to have the option to be educated within their town, be able to walk or cycle to school, take part in extra curricular activities and have access to facilities that other people take for granted." said Louise. "As a new town, Ingleby Barwick has yet to become a cohesive community - ensuring that more of our children can be educated within the community is a big step towards developing this."
Interested in getting involved, joining the group or supporting it in some way? Please get in touch!
For more on the Evening Gazette article,
here
---
BO2SS meet Secretary of State for Education
On Thursday 3rd February 2010, Members of BO2SS met Michael Gove, Secretary of State for Education, along with James Wharton, MP for Stockton South. We were able to present our case for a Free School directly to Mr Gove, who seemed very impressed. He confirmed that BO2SS has been given the go ahead to move to the business case stage of the Free School process.
"Ingleby Barwick is one of the fastest growing communities in the North-east and there is a real need for an additional school to meet the demands of parents in this community," said Mr Gove.
"We know parents have to send children on a long journey out of the community to get to secondary school and we know the population is rising when other parts of the North-east are in decline and the petition shows people very much want a new school."
Read More
here.
---
Powered by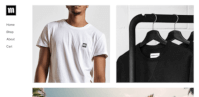 Create your own unique website with customizable templates.