Funding Agreement approved!
24th March 2014
Ingleby Manor Foundation Trust is delighted to announce that they have now passed the final hurdle prior to opening their Free School – approval of their Funding Agreement.

The news came just before lunch time on Monday this week when the Directors of the Trust received a phone call from the Department for Education confirming the approval.
Stephen Fryer, chairman of the parent and community group who have secured the school, said "We are absolutely delighted by this news.

It's taken us four years to secure our new secondary school, but it's all been worth it to get this news today.

Parents who have applied for places at the school already have received offers that are 'subject to funding agreement'.

This news means that the funding agreement is now approved and these offers can be formalised."
James Wharton MP said "This is great news. So many people have put countless hours of work into bringing this new secondary school forward and this crucial announcement means we are even closer to its completion. Without a new secondary it is hard to see how the existing local schools could cope with ever increasing demand in Stockton South, and this significant investment will solve that problem and provide greater choice for parents. I am delighted the government is investing so much in education locally, it is one of the things I am most proud of as Stockton South's MP."
Temporary accommodation work continues
March 2014

Although things may appear to have been very quiet, we've had an extremely busy time behind the scenes working with various professionals to develop the vision for our school, and in particular the vision for the school buildings and facilities. In particular we've been working with Innes Associates architects on conversion of the temporary accommodation for use during our first year of operation, and are delighted with the ideas of how this building can be sympathetically converted for school use.

The way in which the internal space has been developed, coupled with the external grass and hard standing areas will allow the school to offer its full curriculum to students from the outset. The proposals embrace the industrial heritage of the building, whilst using the available natural light from windows and roof lights to create functional, inspiring learning environments. Internal space within the building will include classrooms, science facilities, learning resource centre, dining area, kitchens and sports hall.

The next phase of the project for the temporary accommodation includes selection of the building contractors, who will carry out the works in time for the school transition days in July this year!




More than 120 applications received for Sept 2014
22 November 2013

We are delighted to inform parents that we have received more than 120 applications for the school (year 7, starting in September 2014). This includes 44 first choices and 49 second choices. With 70% of second choices and 30% of third choices typically converting, we are confident that we will have sufficient numbers to open next year.

Whilst Stockton council state that "9 out of 10" students in Stockton get their first choice school, All Saints have received 178 first choice applications for 140 places, and Egglescliffe have received 295 for 235 places. These figures demonstrate that approx 100 students won't be receiving their first choice of school in South Stockton.

A number of parents have also contacted us regarding direct applications for places at the school now that the formal council lead process has closed. We are advising parents to continue to register their interest directly with us. If we have places available in March once school places have been allocated, we will be able to offer a place to additional students, up to our maximum number of 120 places.

http://www.thenorthernecho.co.uk/news/10816644.Free_school_in_south_Stockton__delighted__with_numbers_of_pupils_applying_to_study/

http://www.gazettelive.co.uk/news/teesside-news/concerns-just-40-parents-list-6327185



Planning permission granted!
27 September 2013
Ingleby Manor Free School and Sixth Form will be opening its doors to Year 7 students in September 2014, safe in the knowledge that its permanent site is now guaranteed at Low Lane, Ingleby Barwick.
Ingleby Manor is one of a very small number of Free Schools due to open in the North East of England, and will provide 750 much needed local secondary school and sixth form places.
Despite reaching the pre-opening phase of the process in October 2011 (Wave 2 of the Free School process), it has taken nearly two years to secure planning permission for the school site. The planning application for the school, playing fields and a housing development of some 350 new homes was initially refused by Stockton-on-Tees borough council in February 2013, and a planning appeal was heard in June this year.
Today Ingleby Manor Foundation Trust (IMFT), the parent and community group behind the school, heard that the planning inspectorate recommended that planning permission be granted and this has been supported by the Secretary of State for Communities and Local Government. This means that the group now have outline planning permission for the school to be built and the detailed design for the permanent school building can now go ahead.
Stephen Fryer, chairman of IMFT said "We are absolutely delighted with this news, particularly after three long years working on the Free School for our community.
This is fantastic news, not just for Ingleby Barwick's young people but for the whole community. Parents applying for a place at Ingleby Manor Free School to start in September 2014 can now do so safe in the knowledge that planning permission for the school's permanent site is now in place."
David Willard, Principal Designate for the school said "This is the news that we've been hoping for in recent months. It's clear to me how much this school means to the community, and I'm both excited and honoured to be the first Head Teacher at this innovative and exciting new school."
David went on to say "Although our permanent building won't be ready until late 2015, Ingleby Manor will open its doors in September 2014 for Year 7. Parents can apply for places at the school through the normal school application process run by Stockton Borough Council. We are holding our admissions evenings on Thursday 3rd October and Tuesday 22nd October, and we hope that parents and prospective students will come along to find out more about our exciting educational offer."
Although it will be a new school, Ingleby Manor will be part of School Partnership Trust Academies (SPTA), a not for profit school academies group in the North of England. SPTA currently have more than 40 academies in the group, and bring a wealth of experience, support and knowledge to Ingleby Manor.
To view the planning inspectors report and the Secretary of State's decision to concur with the planning inspector, please visit
http://www.developmentmanagement.stockton.gov.uk/online-applications/files/93682F2F2FEF94FFDA85D95BBA23B9A8/pdf/12_2517_OUT-APPEAL_DECISION-1718924.pdf
Apply for a place at Ingleby Manor, Sept 2014
We are delighted to let parents know that it's all systems go for Ingleby Manor school to open for Year 7 in September 2014! This means that parents will be able to apply for a place at the school through the Common Application Form (the normal procedure for applying to secondary schools in England). We would encourage parents to put Ingleby Manor Free School & Sixth Form as their FIRST CHOICE on the Common Application Form. The only thing likely to prevent the school from opening now will be a lack of applications for places!

The school prospectus will be delivered to all Year 6 pupils currently attending Ingleby Barwick primary schools in the week commencing 9th September 2013. We hope that parents will be inspired and excited by the information provided, and will attend our admissions evenings (planned for 2nd October and 23rd October, respectively). You'll meet our Principal Designate, and find out much more about our Education Partner (School Partnership Trust Academies), as well as seeing the inspiration for our temporary and permanent school buildings!

Information on the location of our admissions evenings will be posted on the website as soon as we have confirmation on the venue (fingers crossed this will be in our temporary site!!)

Introducing our Principal Designate
IMFT are delighted to announce that they have recruited the Principal Designate for Ingleby Manor Free School and Sixth Form, Mr David Willard.
Read David's message to our community and find out more about the school by visiting
http://www.inglebymanorschool.org.uk/Principals_Message
Powered by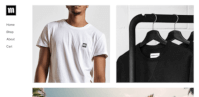 Create your own unique website with customizable templates.