Myths and misinformation
You may have heard things said about the Free School Planning Application that are actually misinformed, misleading, or simply incorrect. We thought it would be worth providing accurate information to dispel some of these myths.
"
We already have access to Conyers and Egglescliffe, we don't need another school
".
Additional housing being planned for Yarm and Egglescliffe will reduce the places available for the children of Ingleby Barwick, although places may well be available in Thornaby and Stockton schools. But the real issue is whether we want as many of our children as possible educated within our community, and the need for this has already been recognised both by Stockton Borough Council and the DfE.
"
The money the council would be spending on infrastructure for the new school would be better spent on expanding All Saints
".
The money for infrastructure development will not be coming from Stockton Borough Council, but will be provided by the developer who owns the land. Central government are funding the school building.
We have previously discussed expansion of All Saints with Council Officers, and they have made it clear that expanding All Saints is a very low priority and would only happen after the rebuild of Egglescliffe and a number of other schools in the area.
"
The new housing planned for Ingleby Barwick will fill the new school and we'll be no better off
."
No, the new housing will generate an estimated additional 14 children per school year (figures from Education Funding Agency based on expected demographics of residents). The school will have at least 120 places in Years 7 to 11.
"
The school will generate lots more traffic and so will make it even more difficult to get out of Ingleby via the Low Lane exit
".
Currently over 350 children attending Conyers and Egglescliffe schools do not use the school buses, with over 200 of these attending Conyers. This already generates a significant proportion of the traffic leaving via this exit, and this would be reduced by the new school. In addition, a home-school agreement will encourage children to walk or cycle to school. Finally, the school day will be scheduled so as not to coincide with the start or end of the school day at nearby Ingleby Mill Primary School.
"
The school should be built in the middle of Ingleby Barwick - there's plenty of land in the Rings not yet built on
".
Everyone would prefer the school to be centrally located within the town, but this has not been achievable since there simply is no suitable plot of land available. Up to 10 sites within Ingleby Barwick were considered by the Education Funding Agency, and all but Little Maltby Farm were discounted on technical grounds, e.g., size, accessibility, flood risk. All of the land not currently built on in the middle of Ingleby Barwick is owned by developers with planning permission for housing and is therefore not for sale or is unaffordable.
"Little Maltby Farm wasn't part of the original plans for Ingleby Barwick".
See attached the document from the
1970s....
Little Maltby Farm was village 3. In Stockton Borough Council revised it in the 1990s to remove this village and many of the original facilities.
"Children will be taught by parents and the Free School won't be a good school".
This is completely untrue! A group of parents and residents are the driving force to get the school set up, but fully qualified and professional teachers and tutors will be employed to deliver education for our children. The Free School will be part of School Partnership Trust Academies, a charity who currently operate more than 40 primary and secondary schools in the North of England already.
"I don't want to send my child to a school that is outside of Local Authority Control, and that's what the Free School will be."
Once the Free School is up and running, it will have the same legal status as an Academy. Both All Saints and Conyers schools now have Academy status, so these schools are already outside of Local Authority control. Unlike some Academies that are stand alone schools, the Free School will have access to a fantastic support network through School Partnership Trust Academies. We believe that this will allow us to deliver a fantastic education for the children attending the Free School.
How you can help.
Find out more...
Powered by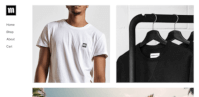 Create your own unique website with customizable templates.