Our thanks to everyone who came along to our consultation events in 2011 or got in touch via our website!

We'd like to take this opportunity to provide some feedback to parents and residents as a result of the comments we've received to date. Do please continue to contact us - we'll be undertaking further consultation if we are successful in reaching the next phase of the Free School process, and this would take place in October and November 2011.


Admissions
We realise that admissions to the Free School are a really big issue for local parents and residents, and this was clear from the number of questions on this issue. We won't be able to finalise proposals for admissions until we know what site the school will be built on, but we are going to try to make it as fair as possible for everyone who lives on Ingleby Barwick.
We also realise that not everyone who lives on Ingleby Barwick will be able to have their children educated locally and some will still have to travel via bus to either Conyers or Egglescliffe schools. We do of course recognise that this isn't ideal, but we have been asked to ensure that all four schools remain sustainable, and this will continue to be the case.

No students will be bussed from Yarm or Eaglescliffe to Ingleby Barwick to attend school!
Some people have suggest that children from Yarm or Eaglescliffe will end up being bussed to Ingleby Barwick to attend school. This isn't the case at all... as of February 2011, there were 1495 students aged 11-16 from Ingleby Barwick attending schools run by Stockton Borough Council - this doesn't include those travelling to schools in Middlesbrough or North Yorkshire, or those attending Independently funded schools.

When the Free School is full, there will be just 1300 places for 11-16 students on Ingleby Barwick and, as the figures above show, this will not be sufficient for all of the students living on Ingleby Barwick itself. As students from Ingleby Barwick will continue to be bussed to other schools in the area, there is no reason why students from Yarm or Eaglescliffe would be bussed to Ingleby Barwick!

Parents consider the bus service to Conyers school unacceptable
Parents at the consultation events made a point of discussing the problems that they currently face with the bus service to Conyers school:
Buses often struggle to climb Leven Bank and students are asked to get off the bus and walk up this potentially dangerour road.
Two of the buses often arrive late at school.
Timing of the buses means that the first pick up as at 08:10 and some don't drop students back until 4:30 in the afternoon. This clearly isn't a so called 5 or 10 minute journey to school.

The Free School will NOT result in significant harm to Conyers school
Some parents, particularly from Yarm, were concerned that if the Free School opens it would have a significant and negative impact on Conyers school. We do not believe that this is the case, and its our understanding that Stockton Borough Council do not see that this would be the case either. This is because Stockton Borough Council themselves are looking at how the number of student places can be increased in Ingleby Barwick if the Free School does not go ahead. The council proposals (available via their website) all propose a reduction in the number of places at Conyers school, and the impact of the Free School would be broadly the same.

Smaller schools can still be Outstanding schools... there are many Outstanding schools with school roles of 600 - 800 students aged 11-16, for example Norton College in North Yorkshire.

Smaller schools can still be National Support Schools and have National Leaders in Education... Our bid is being supported by Tony Rawdin. Tony is the Executive Head Teacher of Norton College, and a National Leader of Education. He is also supporting a number of schools that require additional help. Norton College is a 700 place 11-16 school with a 240 place sixth form.

Teachers at All Saints and other smaller schools are not required to teach outside of their specialism.

Our educational partners, School Partnership Trust (SPT), offer nearly 40 courses to their post 16 students by using blended learning. They are able to offer these courses in sixth forms with just 150 pupils.

BO2SS have approached all 3 existing schools in the area to offer the opportunity of partnership working to them. This has been more warmly received by some schools than others, but we have stressed our desire to work in co-operation rather than in competition.
Powered by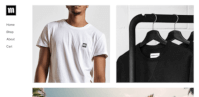 Create your own unique website with customizable templates.